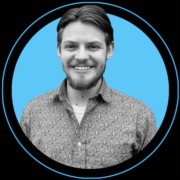 Introducing Jo Berry, a licensed real estate professional who started his career in October 2021 at Dustin White Realty. As a Buyer's Specialist, Jo has quickly gained extensive experience in the real estate industry with expertise in buying and selling. He is also well-versed in VA, FHA, USDA, and Conventional financing.
Despite being relatively new to the field, Jo has already established himself as a dedicated and passionate real estate professional who genuinely cares about helping his clients achieve their real estate goals. His main objective is to assist everyone to the fullest extent of his ability.
Jo works tirelessly to ensure that every client receives the highest level of service and satisfaction with their real estate experience. Whether you are a first-time homebuyer, a seasoned investor, or anyone in between, Jo is here to help you navigate the complex world of real estate with ease.
With a proven track record of success and a genuine love for what he does, Jo Berry is the ideal choice for anyone looking to buy or sell property.